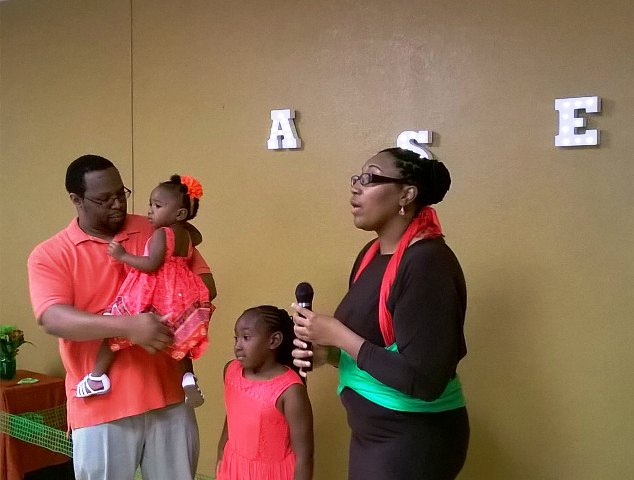 ASE Wellness Business Launch A Success
North Florida - Jacksonville, FL: E3 2015 Soldier recipient Sequoyah Lindsey-Taylor took the national motto of 2016 Watch Us SOAR seriously. She has refocused her talents and defined her business vision with the creation of ASE Wellness. The business held its launch party at the 3-30-300 Entrepreneur Community Center on Sunday, April 10th surrounded by local business sponsors, supporters, family and potential clients. The event was sponsored by Eagle Soaring Management, 121 Financial Credit Union, Simply Sweetie's, Events By Keisha and Events By Vash who created a beautiful environment in the ECC. "This is an historic moment for E3.", commented E3 National Director Anthony Butler, Sr. "The ECC was showcased as a venue which can accommodate any business and to see an entrepreneurs vision come to life there was truly inspiring."

The launch featured networking, music, and a clear vision of the company provided by Mrs. Lindsey-Taylor as her family; husband and partner Ed, daughter Autumn (6) and Arya (1). The event included a ribbon cutting, toast and surprise presentation of a bouquet by Events By Vash owner Nicole Taylor (no relation). Guests had an opportunity to win door prizes which included a Pantry Makeover and a SmartShopping(tm) Grocery Store Tour. The event was followed by social media on Facebook, Instagram, and Twitter.

"We can't all SOAR alone" - Sequoyah Lindsey-Taylor

"For me it was more of a mantra.... It made me take that final leap because...I knew that I wanted to have a successful business, I wanted to have a successful year.", commented Mrs. Lindsey-Taylor. When asked how she felt after the event she stated, "I realized that I have to step up my game, that people know I launched, that the business was really started." For more information on ASE Wellness email them at asewellness@gmail.com or call 904-770-5ASE (5273).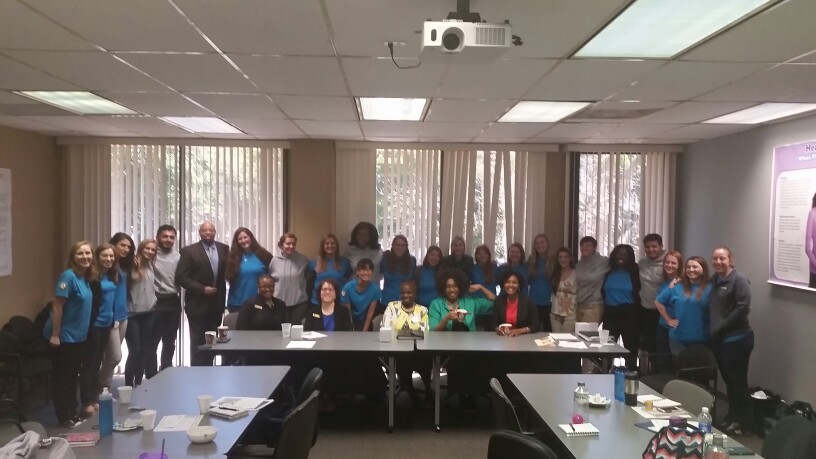 AmeriCorps Members Visited By E3
North Florida - Jacksonville: Over 20 young adults from AmeriCorp were visited on April 5, 2016 by members of E3. Joined by Ms. Natalie Hall, Economic Development Specialist & Veteran's Representative SBA-North Florida District Office were Mrs. Ceandra Dilley (Inspire For Purpose), Mrs. Sequoyah Lindsey-Taylor (ASE Wellness), Ms. Colleen Dedenbach (Medicaid Assist Services of NE Florida) and Traci Irven (Team 1 Service). The women participated in a panel dialogue on entrepreneurship and advocacy. The dialogue was moderated by E3 National Director & Founder Anthony Butler, Sr.
The event was inspired by members requesting a speaker on entrepreneurship. AmeriCorp member Monica Adelphonse was pointed to Mr. Butler by the Northeast Florida Healthy Start Coalition where he sits on the board. Upon hearing their needs Mr. Butler worked with Ms. Adelphonse to create the customized visit. "To have entrepreneurs who care enough about our future leaders to give their time and talents speaks to their character and spirit." commented Butler "Its why E3 continues to set the standard as an entrepreneur group nationally."
The dialogue was well received with entrepreneurs and AmeriCorps members making connections and sharing goals and dreams. E3 gave a challenge for feedback and awarded scholarships for its So You Want To Be An Entrepreneur class to Ms. Adelphonse, who has a vision for helping other health organizations better operate and take advantage of available resources and Ms. Naga Wasserman who has dreams of opening a physical therapy practice which helps all people with access to quality care.
E3 provides outreach opportunities to its members to help promote their businesses and support their passions. For more info email support@e3businessgroup.us.
E3 Now Offering National Support Call
| | |
| --- | --- |
| | Building upon its goal of expanding the member experience and enhancing chapters' ability to connect, E3 has announced a new quarterly conference call for members to hear directly from national leadership. The call will feature relevant info to help motivate chapters and key tips from E3 Founder and National Director Anthony Butler, Sr. The first call is scheduled for May of 2016. |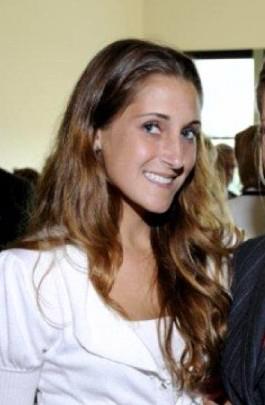 North Florida - A. Cacella
MEMBER WELCOME - The North Florida Chapter is not wasting time getting great new members! With the opening of membership we are pleased to announce another wonderful young example of entrepreneurship. Please welcome Ms. Alison Cacella of KUNO Co-Working out of Jacksonville, FL!!

Ms. Alison was first exposed to E3 by North Florida Chapter Coordinator Sequoyah Lindsey-Taylor and then had the opportunity to tour our new 3-30-300 Entrepreneur Community Center and meet one on one with E3 Founder A.M. Butler, Sr. "I found Alison to be so passionate and focused about helping aspiring entrepreneurs, it was a no-brainer to invite her to join."

We are excited about adding her light to our E3 collective and ask all to give her a warm welcome to the E3 fam!

In Her Own Words:
My name is Alison Cacella, Manager of Kuna Co-Working. I have the honor and pleasure of managing an office space with a community based on creation and collaboration. My passion is to lead innovators, creators, entrepreneurs, small businesses and other inspiring individuals to resources and connect them with potential customers, services needed and more. Lastly I hope to gain lastly professional relationships to help me personal and professional grow. In addition I look forward to the countless educational, community service, and events to participate in.

Alison Cacella Kuna Co-Working 9424 Baymeadows Rd,Ste 250 Jacksonville, FL 32256 O:904-999-4607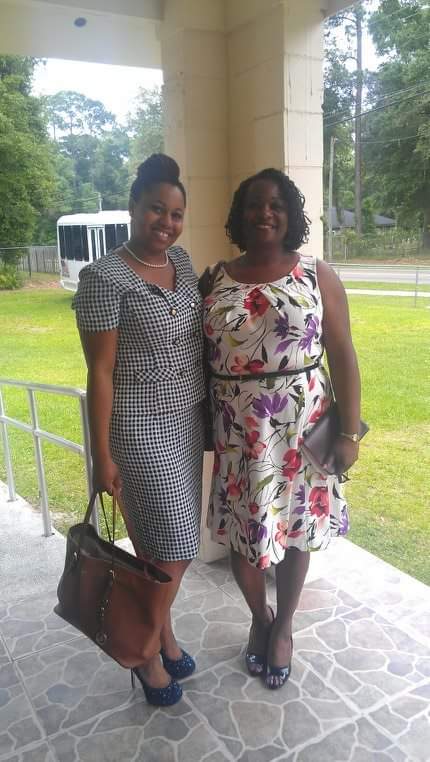 MEMBER WELCOME - The North Florida Chapter of E3 is excited to announce our newest member, K's Events & Designs, to the E3 collective! What makes this announcement so cool is it is our first Mother/Daughter owned company in E3 nationally... WooHoo! Daughter KaTori Roussel and Mom Kathy Telfair bring their energy and flair for decorating and designing memorable events to individuals, small groups and organizations looking for high quality at fair costs.

KaTori and Kathy are self-acknowledged "newbies" to business and are serious in getting off to the best possible start. They BOTH recently completed E3's "So You Want To Be An Entrepreneur" class and are now working diligently in the E3 "Business Plan Boot Camp" class defining their plan for success! Please help us welcome them with love and support!

From our National Director - "I believe there is nothing more powerful than family who are united in passion. I see a future success story in K's Events & Designs... watch them well."

In Their Own Words: "Being a part of E3 allows us to be in an organization that supports our business goals, and makes us feel more secure in running our business as a business, not a hobby. Being an entrepreneur is hard but with the right group of people that are members of E3 around us, we see our dreams become a reality."

KaTori Roussel K's Events & Designs (904)424-2191 KsEvents2014@gmail.com
National Director Motivates GA Entrepreneurs

MID ATLANTIC - E3 Lifetime member Dwight Blackwell created this banner to show the Chapter's embracing of the 2016 national slogan "Watch Us SOAR". E3 nationwide received motivation on Sharing Opportunities Advice & Resources (SOAR) which was developed by Anthony M. Butler, Sr. in 2012 as an internal initiative. The slogan is for 2016 for all chapters to incorporate into their local events and initiatives.

NFC Delegation Meets Jax Mayoral Staff

E3 Partners with SBA
The first co-sponsorship of E3 Business Group, Inc. with the U.S. Small Business Administration was successfully implemented through the delivering of a customized version of E3's So You Want To Be An Entrepreneur class by the North Florida Chapter and the North Florida District Office of the SBA in Jacksonville, FL.
The 4 week course ran during the month of October and had 15 aspiring entrepreneurs between 0 - 6 years of experience. The course focused on the mindset for being a stronger entrepreneur and covered strategy, pricing development, establishing of enhanced business techniques and coaching based on the E3 Philosophy (Educate, Encourage, Empower) Natalie Hall, SBA Veterans Business Specialist provided weekly guidance on the many resources of the Small Business Administration and its resource partners to the students. In addition Ms. Hall took time to speak with individual entrepreneurs providing them guidance to specific workshops and programs being offered by SBA, SBDC, SCORE and other affiliated agencies.
"This is a key first step in bringing E3's core training to a wider audience.", commented course facilitator E3 National Director Anthony Butler, Sr. "We know the classes make a difference, now with the great programs of the SBA, we are in a position to impact more entrepreneurs around the country." Classes are being developed in 2016/2017 for Baltimore, MD; Atalnta, GA, and Orlando, FL. For more information email support@e3businessgroup.us or call 888-525-2299 x119